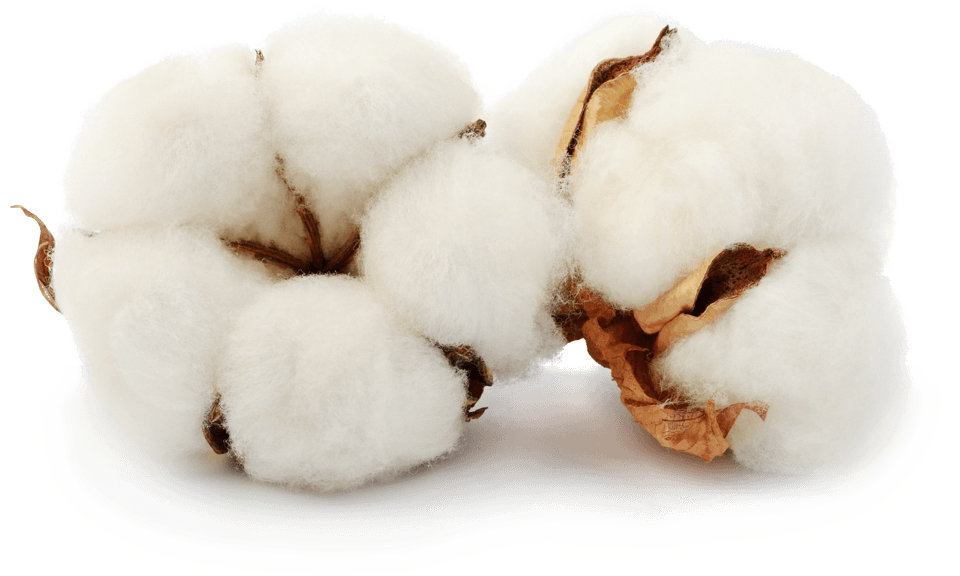 American Cotton
Shippers Association
Your Global Advantage
WHAT IS ACSA?
The American Cotton Shippers Association (ACSA) is a federation of merchants, shippers, warehousemen, gins, banks, futures brokers and logistics experts. Together, we offer an expertise in global cotton trading that is unparalleled in the industry.
With our insight, innovation and years of experience, ACSA is uniquely positioned to offer the ultimate in value to both the cotton growers we buy from and the cotton mills we ship to.
We offer an expertise in global cotton trading that is unparalleled in the industry.
BENEFITS FOR
COTTON
PRODUCERS
Cotton producers can benefit greatly from custom-tailored ACSA services. ACSA members offer flexible sales options, including the potential to sell your entire crop with 100% cash against delivery, so growers can enjoy immediate cash flow. In many cases, ACSA members allow their producer customers to market cotton at a fixed price based on production history, absorbing the price risk for fluctuating production yield.
ADVANTAGES OF ACSA MEMBERSHIP FOR GROWERS
ACSA members specialize in creating risk management strategies that minimize cost and maximize return.  This allows growers to sell their physical cotton, receive prompt payment, and implement strategies to participate in upside market trends with risk at their comfort level.
Additionally, ACSA members offer growers:

Trusted partnership for Almost 100 Years
Transparent Dispute Resolutions
Purchasing and Sourcing of all Cotton Fiber Qualities
Logistical Services to Consumers
Competitive, Diverse Pricing Methods
Timely Receipt of Cotton
Prompt, In-Full Payment Against Delivery, at Origin
Marketing and Risk Management Counsel and Services
Financing and Foreign Exchange
A Liaison to the Textile Milling Community in Problem Resolution
Provision of All Capital for Transactions and Acceptance of All Commercial Risks
Staffing Presence in Consumptive Markets
BENEFITS FOR
MILLS AND
MANUFACTURERS
ACSA offers a large array of services to cotton buyers around the world. First and foremost is expert risk management services for everything from price to timing, quality, currency and logistics. As markets today are increasingly volatile, sophisticated strategies to mitigate risk become more and more important. It's why ACSA handles a majority of the U.S. cotton shipments domestically and abroad. See what other benefits we offer mills and manufacturers.
ADVANTAGES ACSA MEMBERSHIP PROVIDES TO MILLS AND MANUFACTURERS
Your Desired Cotton: ACSA members feature the offering of high quality, sustainable, contamination-free Cotton USA Brand cotton.  These sales are made with unparalleled support, flexibility, and substitutability from the sale of other global growths of cotton.  Collectively, these sourcing options afford ACSA customers access to the world's most comprehensive and dependable source of cotton.
Customized Risk Management Strategy and Expertise: ACSA members offer a comprehensive view of global cotton supply chain economics and logistics that equip our customers with the ability to make their most informed sourcing decisions.
Unparalleled logistics: A mill's decision to source cotton is only performed when the agreed upon quality arrives on time.  Purchases contracted with ACSA members are supported by extensive, modernized intermodal shipping infrastructure and systems, designed to enhance supply chain velocity and dependability.
Customer Service: ACSA Members offer cotton to their customers in a manner that provides value through:
Supplying Cotton Particularly Selected to a Mill's Exact Specifications
Providing Sales in Advance to the Extent Requested to Solidify Streamlined Supply and Cash Flow
Competitive, Diverse Pricing Methods
Versatility in Rejection and Sampling Criteria
Customizable, Regular Delivery Installments
Financing and Foreign Exchange
BENEFITS FOR
THE SUPPLY CHAIN
ACSA members contractually obligate themselves to be responsible for supply chain risks and bind themselves to performing the logistics of global delivery. Our association activities create a forum for members of the intermodal supply chain to collaborate with leaders in the global cotton trade to focus on increasing efficiency in their relationships.
ADVANTAGES ACSA MEMBERSHIP PROVIDES TO THE SUPPLY CHAIN
ACSA is an advocate for supply chain velocity, efficiency, and safety.
ACSA actively engages in governmental and industry relations to promote policy and funding to enhance freight movement of freight throughout the US and Global Supply Chain.
ACSA's policy can be described as "outcome oriented" while conscious of the need for logical regulatory oversight and procedures prescribed by the Federal Maritime Commission and Surface Transportation Board under the jurisdiction of  the Committee on Transportation and Infrastructure of the U.S. House of Representatives and the Committee on Commerce, Science, and Transportation of the U.S. Senate.
ACSA values its partnership in advocacy with other key stakeholder groups engaged in our industry like The Agricultural Transportation Coalition, The Ocean Carriers Equipment Management Association, and the Journal of Commerce.
MEMBER
RESOURCES
If you're already an ACSA member, this is where you can find affiliates, networking opportunities, rules, default lists and more.
CONVENTION
ACSA Convention 2022
Join us in Truckee, California for the upcoming 2022 ACSA Convention. Please visit the Convention page for more details on Chairman William Barksdale's upcoming convention!
Become a Member
Application for membership in ACSA is handled through the four federated associations of ACSA, which represent the seventeen states throughout the cotton belt. Upon joining ACSA as a Merchant, Primary Buyer or Mill Service Agent member, you also become a member of the National Cotton Council.
ACSA INTERNATIONAL COTTON INSTITUTE AT THE UNIVERSITY OF MEMPHIS
The ACSA International Cotton Institute is a six week residential program designed to provide a basic education in all aspects of the cotton industry and the international business environment for men and women worldwide.
From field to fabric, to manual classing and the use of HVI data, through risk management and the basics of price protection – the program offers an in-depth look at cotton from virtually every perspective.
In light of the ongoing global situation COVID-19, ACSA leadership and University of Memphis representatives decided to cancel the 2020, 2021, and 2022 International Cotton Institute. We apologize for any inconvenience, and we hope you will join us in 2023.